Descriere
Gold Energy (Biotech USA) – Stimulent de performanţă, produs pentru creşterea forţei şi rezistenţei.
BioTech USA Gold Energy: 20 x 2 Caps.
BIOTECH USA Gold Energy is a quality source of energy that is indispensable effect in increasing stamina and alertness of the whole body, promoting mental activity and concentration.
Advantages:
– Increases energy
– Improves concentration
– stimulates brain activity
– Promotes heart function
– calms the nervous system
– Improves overall sense of well-being
– stimulates cell growth
– Powerful diuretics
The formula of BIOTECH USA Gold Energy contains a loading dose of precious amino acid taurine, which has a strong detoxifying effect on the body. Taurine helps the absorption of other food additives and promote cell division. It supports heart rate and calms the nervous system. Taurine increases concentration and improves memory. A deficiency of taurine leads to disruption of normal metabolism and has a negative impact on the number of functions in the body.
BIOTECH USA Gold Energy contains caffeine, which improves overall well-being of the body, resulting in a rush of exhilaration, activates muscle processes and physical activity. It helps mental concentration and muscle strength. Once in the blood, fatty acids enhance the heat generation and increased body temperature. Caffeine stimulates brain activity by intensifying the sensory sensitivity and increases the mood.
Caffeine is particularly effective before the workout and enables significantly more intense loads and higher performance. He has the ability to penetrate deep into muscle cells, increases energy and reduces fatigue. It stimulates the central nervous system, cardiac and stomach. Caffeine is completely absorbed by the body within 30-45 min. And lasts until 6:00. The composition does not lead to dehydration.
Recommended daily intake: Take 1-2 capsules daily with water.
Loading dose concentration and energy BIOTECH USA Gold Energy!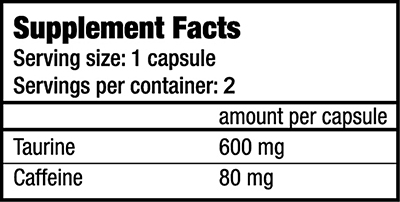 SANAPRO – 3G PERSONAL SRL distribuitor: BioTech USA | Brutal Nutrition | Devil Nutrition | Muscle Army USA |Muscle House | Scitec Nutrition | Strength Nutrition |
NOTĂ: Din cauza fuxului dinamic de marfă din depozit, pot apărea uneori situaţii când unele produse pot fi epuizate iar acestea nu vor putea fi livrate! In acest caz veti fi contactati telefonic sau prin email de un operator SANAPRO.