Descriere
Brutal Blade
Mod de administrare:
– Consumaţi 3 capsule dimineaţa şi 3 capsule după amiază.
– În zilele de antrenament, a doua doză trebuie luată înainte de antrenament.
– Nu consumaţi Brutal Blade cu mai puţin de 5 ore înainte de a merge la culcare şi nu consumaţi mai mult de 6 capsule pe zi!
Brutal Blade drives through your body like a medical scalpel. Still it doesn't mean you may stop your training or your low calorie diet. Train your body to the max, shut out useless calories and never lose your will.
You must fight your war. We just hand you the weapon.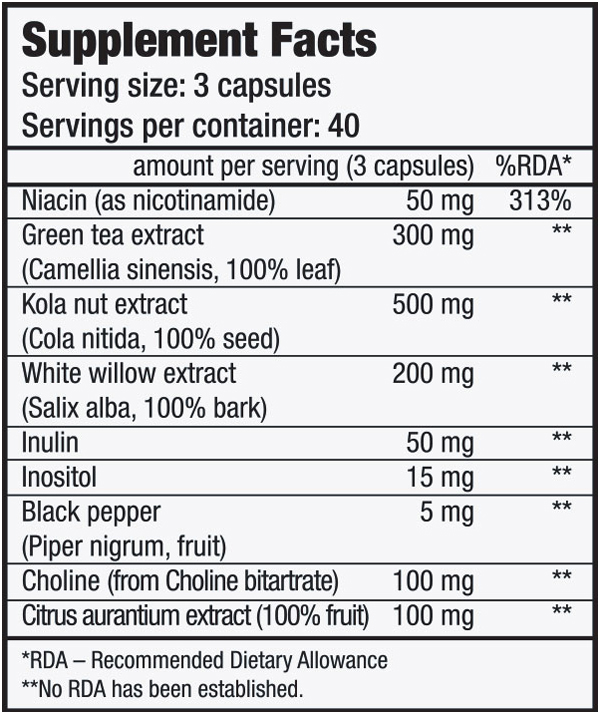 Directions
Take three capsules in the morning and again early in the afternoon. On training days the second dose should be taken before training. Don't take Brutal Blade with less than five hours before you plan on going to sleep and don't consume more than six capsules daily!
SANAPRO – 3G PERSONAL SRL distribuitor: BioTech USA | Brutal Nutrition | Devil Nutrition | Muscle Army USA |Muscle House | Scitec Nutrition | Strength Nutrition |
NOTĂ: Din cauza fuxului dinamic de marfă din depozit, pot apărea uneori situaţii când unele produse pot fi epuizate iar acestea nu vor putea fi livrate! In acest caz veti fi contactati telefonic sau prin email de un operator SANAPRO.